BROOKLYN BRIDGE IN NAVY/WHITE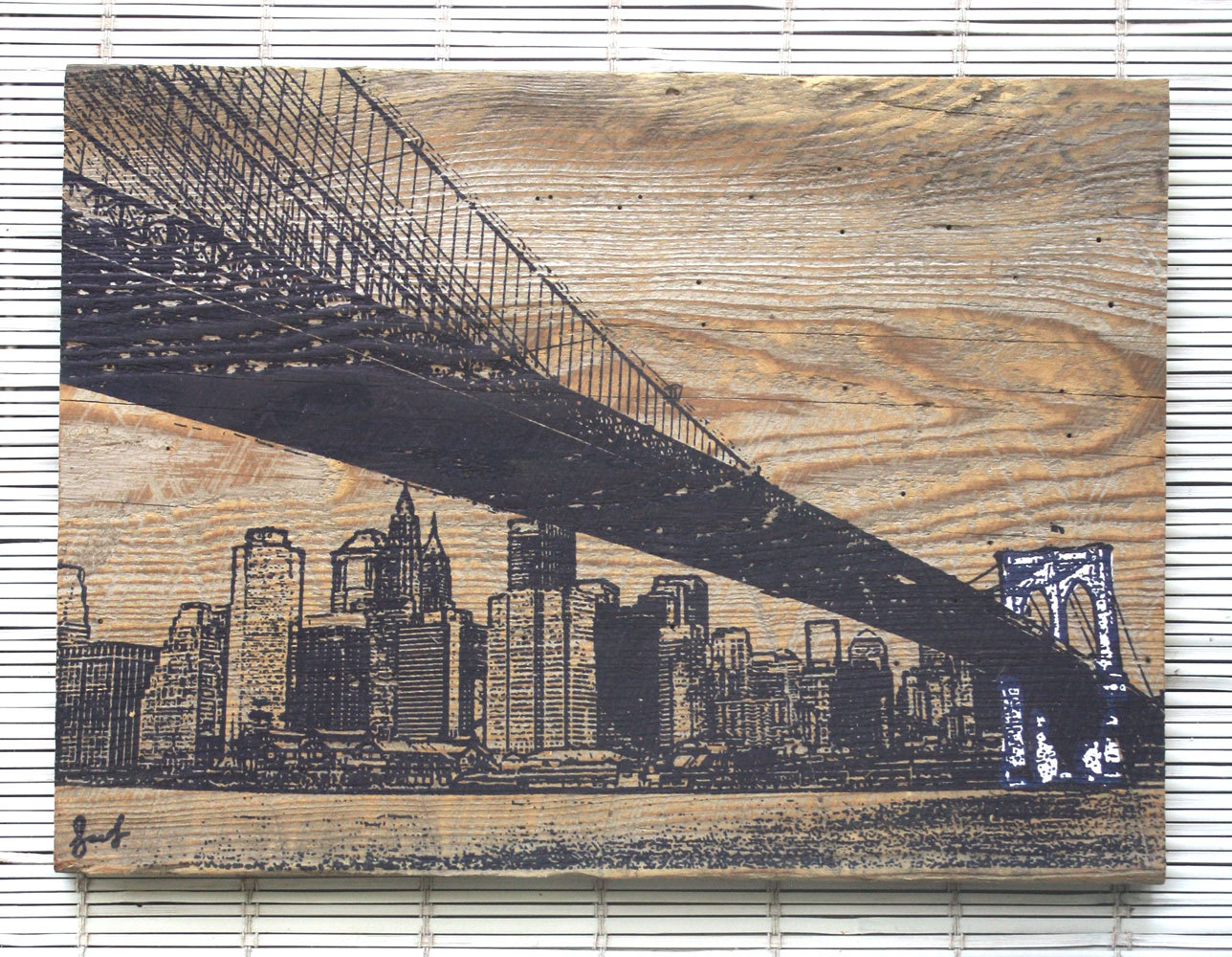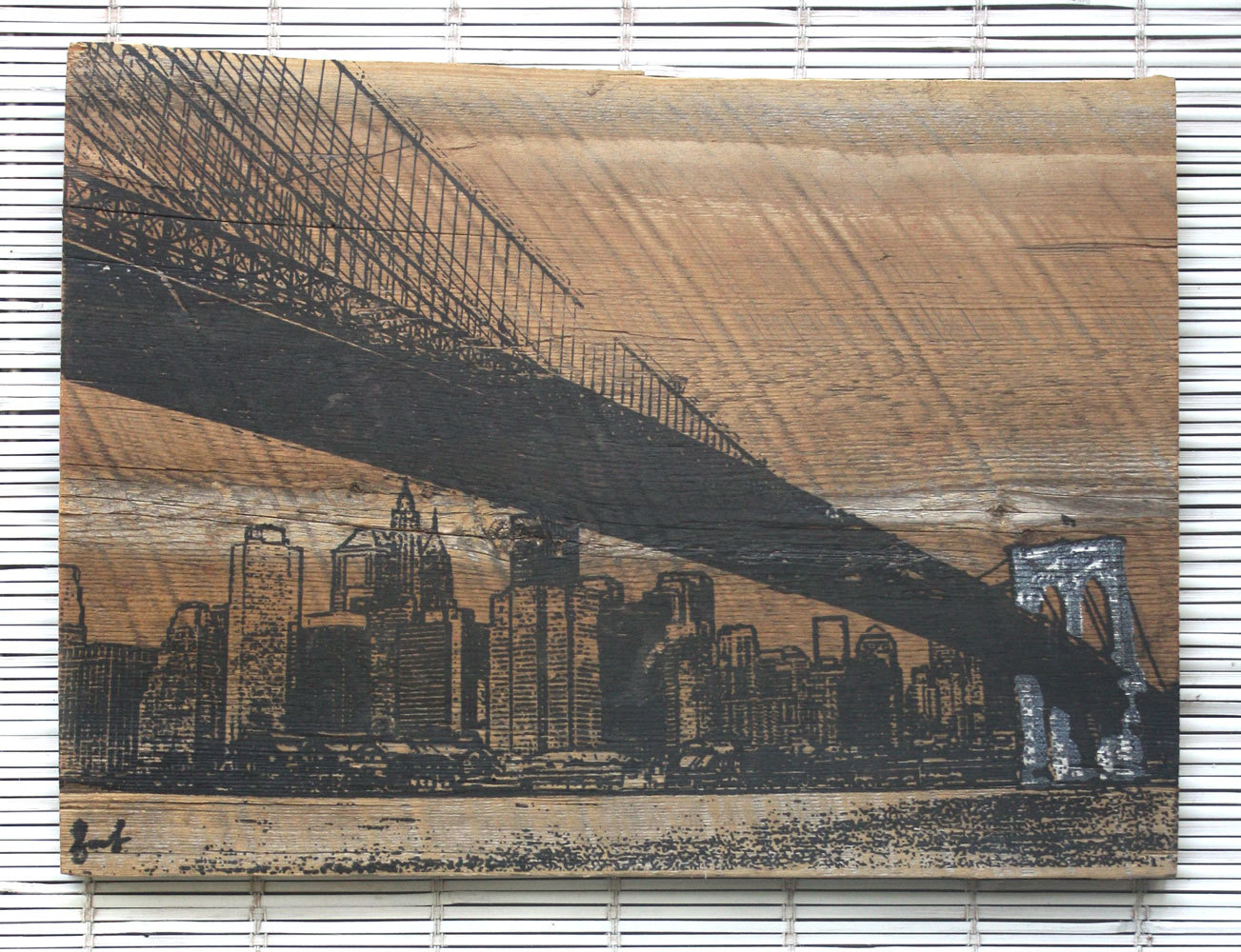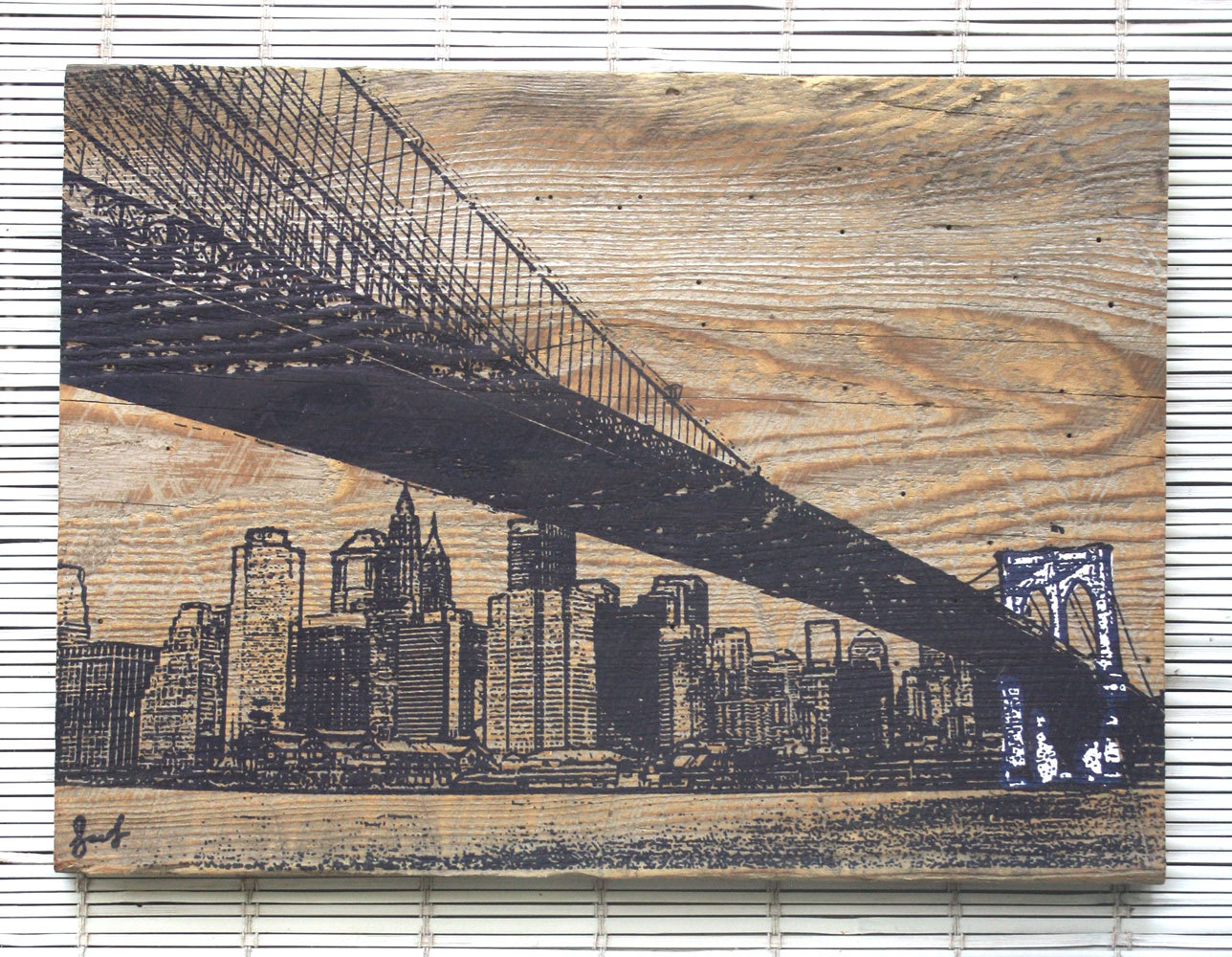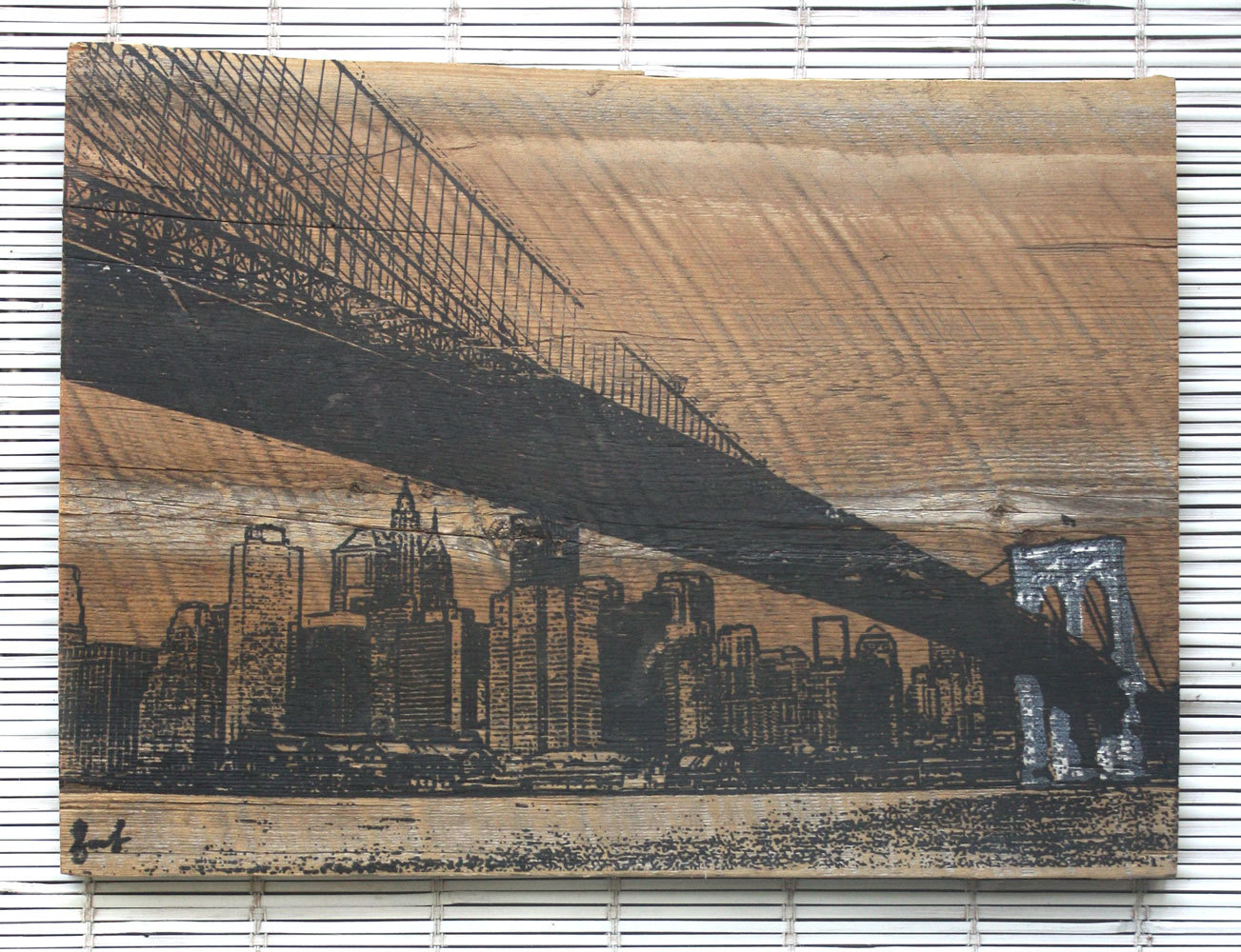 BROOKLYN BRIDGE IN NAVY/WHITE
SKYLINE OF NEW YORK CITY HIGHLIGHTING THE BROOKLYN BRIDGE AND LOWER MANHATTAN. ARTWORK BASED ON ORIGINAL PHOTOGRAPH TAKEN AT EMPIRE-FULTON FERRY PARK IN BROOKLYN.
SCREEN PRINTED BY HAND ONTO RECLAIMED BARN WOOD SIDING. HOOK ATTACHED ON BACK, READY FOR HANGING. MEASURES APPROXIMATELY 12"X16"

BRIDGE IS PRINTED IN NAVY INK WITH YOUR CHOICE OF ACCENT COLOR.